SUMMARY
CLASSROOM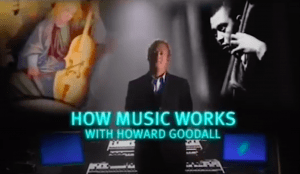 Watch How Bass Works (47 minutes)
i learned when and who invented bass
LAB
Step 1: Watch How to write Chromatic Notes in Hookpad (some bass lines are based on chromatic scale)
Step 2: Watch 3 ways to use Hookpad's MIDI drag-drop feature (you can create basslines and more and export to Soundtrap and other DAW – digital audio workstations)
Step 3: Try making a bassline to a chord progression or melody line.
I learned when the bass was invented.
PRACTICE ROOM
Step 1: Watch How To Add Bass Notes Guitar Strumming Lessons by Tomas Michaud
Step 2: Download the guitar TABS for his exercise (PDF)
Step 3: Practice one of the exercises
I used some of these exercises and used them in a song.
Profile in Excellence
Check out these two videos about amazing bass player Carol Kaye
Profile in Excellence
Check out these videos about the best bass player, ever, James Jamerson
OUTSIDE / JOURNAL / IDEAS
Choice 1: Explore Carol Kaye and James Jamerson's Profiles in Excellent. These are two bass players are credited with creating some of the best bass lines! Then go for a walk and think of the funky work they created.
Choice 2: Flip through the Quizlet on Bass Composition Techniques flashcards a couple times.
After playing with Quizlet, go for a walk and think about bass lines. Think of songs that have great basslines. When you are back from your walk, you might want to research more about the notes that make those basslines stand out?
I used the cards to help em understand the concept
STUDIO
Play around with playing the low E string (6th string on the top of the neck) on your guitar. Create a simple three note-ish bassline. Get funky with it. Try different plucking tempos to great the groove. You can even try playing Smoke on the Water
I composed a song on the hooktheorypad.com
CONTROL ROOM
Record the bass line you developed in the studio.
Didn't make a song yet but practiced.
WHAT I LEARNED and PROBLEMS I SOLVED
How to make song in hook pad
DAILY ACTIVITY EVALUATION
Worked on hook pad composing